Life Pharmacy Ardee,
Louth
Opening Hours
Monday
09:00 AM - 06:00 PM*
Tuesday
09:00 AM - 06:00 PM*
Wednesday
09:00 AM - 06:00 PM*
Thursday
09:00 AM - 06:00 PM*
Friday
09:00 AM - 06:00 PM*
Saturday
09:00 AM - 06:00 PM*
Sunday Closed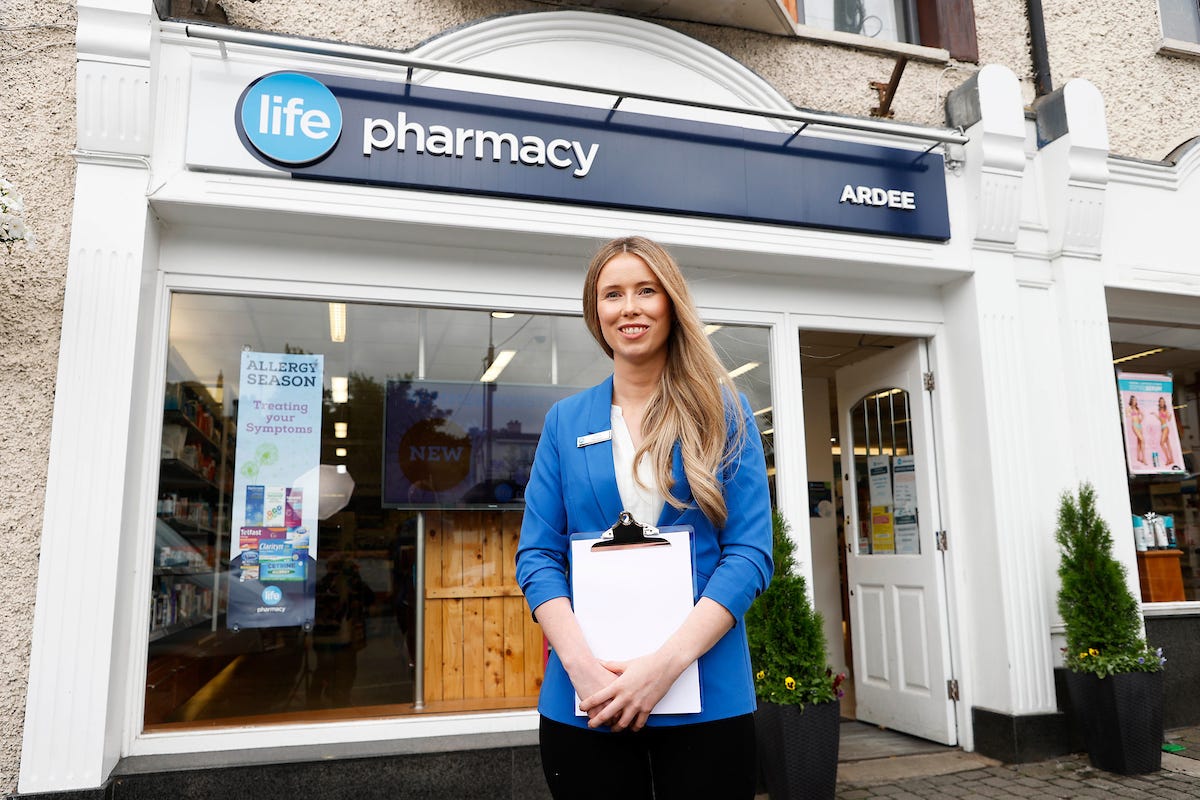 About Life Pharmacy Ardee
Healthmail:  life.ardee@healthmail.ie * Healthmail For Healthcare Professionals Only.
Here at life pharmacy Ardee we pride ourselves on providing a friendly, efficient and highly professional dispensing service, we offer fantastic promotions and expert health and beauty advice to our customers in Ardee and surrounding areas.
Community & Events
Our Pharmacy is involved in many different organisations, clubs,
and businesses in support of local communities.
Here are some of the events and sponsorships we undertake:
At Life Pharmacy Ardee we know the importance of exercise and the vital role it plays in physical and mental wellbeing. Which is why we are proud to sponsor local sports clubs, such as Ardee Celtic and St Marys GFC with fully stocked fixxa first aid bags.