MacNamara's Life Pharmacy Boroimhe
Store Information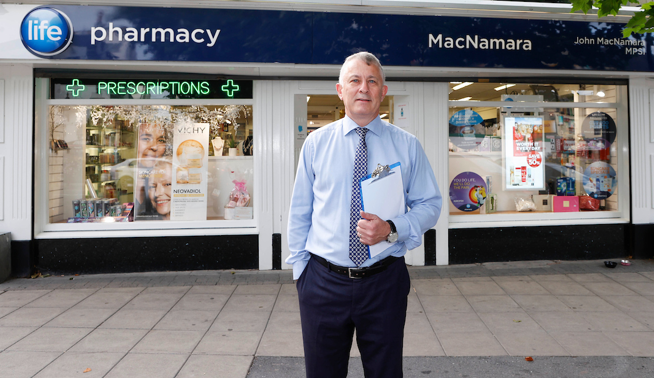 Opening Hours
Monday
09:00 AM - 07:00 PM
Tuesday
09:00 AM - 07:00 PM
Wednesday
09:00 AM - 07:00 PM
Thursday
09:00 AM - 07:00 PM
Friday
09:00 AM - 07:00 PM
Saturday
09:00 AM - 06:00 PM
Our Available Services
About Us
MacNamara Life Pharmacy is a family-owned and run community pharmacy operated by John and Deirdre MacNamara. It is the oldest pharmacy in Swords, first opening in place of the old Garvey's pharmacy in 1994.

The team at MacNamara's offer a high-quality personalised service focused on addressing the individual needs of each patient. Each of our staff are highly trained and always on hand to help you with any health queries you may have.

Extra services that we provide to patients include medicine usage reviews, daily monitored dosage packs and prescription delivery. We can also help you to source any unusual or hard-to-find products.

MacNamara's has four locations across Swords and Raheny. These include premises on Swords Main Street, Boroimhe Shopping Centre, Swords Retail Centre and Raheny Shopping Centre.