Travel Vaccination Service
Are you planning on travelling outside Ireland?
You may need to be vaccinated before you go. Travel vaccinations protect you from specific diseases associated with certain parts of the world.
You may have received certain vaccinations as a child, but they won't protect you against infectious diseases found abroad.
It is important to plan ahead when receiving travel vaccinations as they may need to administered several weeks before departure.
To avail of the Life Pharmacy Travel Vaccination Service, you will need to need to complete a travel consultation with your doctor and book an appointment at a selected Life Pharmacy*
currently charge 20 euro for a travel consultation. You will begin the process by completing an online questionnaire.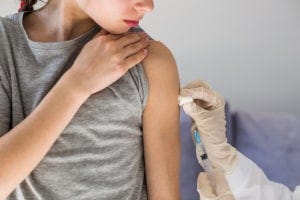 A qualified doctor will then review the information you have provided and may call you to confirm certain details before prescribing the most appropriate vaccines for your trip.
Once you have completed your doctor consultation, you will receive a prescription. You can choose to have your prescription sent to your local Life pharmacy. As soon as your local Life pharmacist receives your prescription they will organise an appointment for you in store.

On the day of your Life Pharmacy appointment, please wear a loose-fitting top. Most vaccinations are administered below the shoulder. We also ask that you stay 15 minutes after you have received your vaccinations in case of adverse side effects.

*Administration of travel vaccinations as part of the Life Pharmacy Travel Vaccination Service requires doctor consultation and is subject to a valid doctor prescription containing administration instruction, specially trained authorised person, and stock availability. Eligibility criteria and charges apply.
Selected Life stores only.