Store Information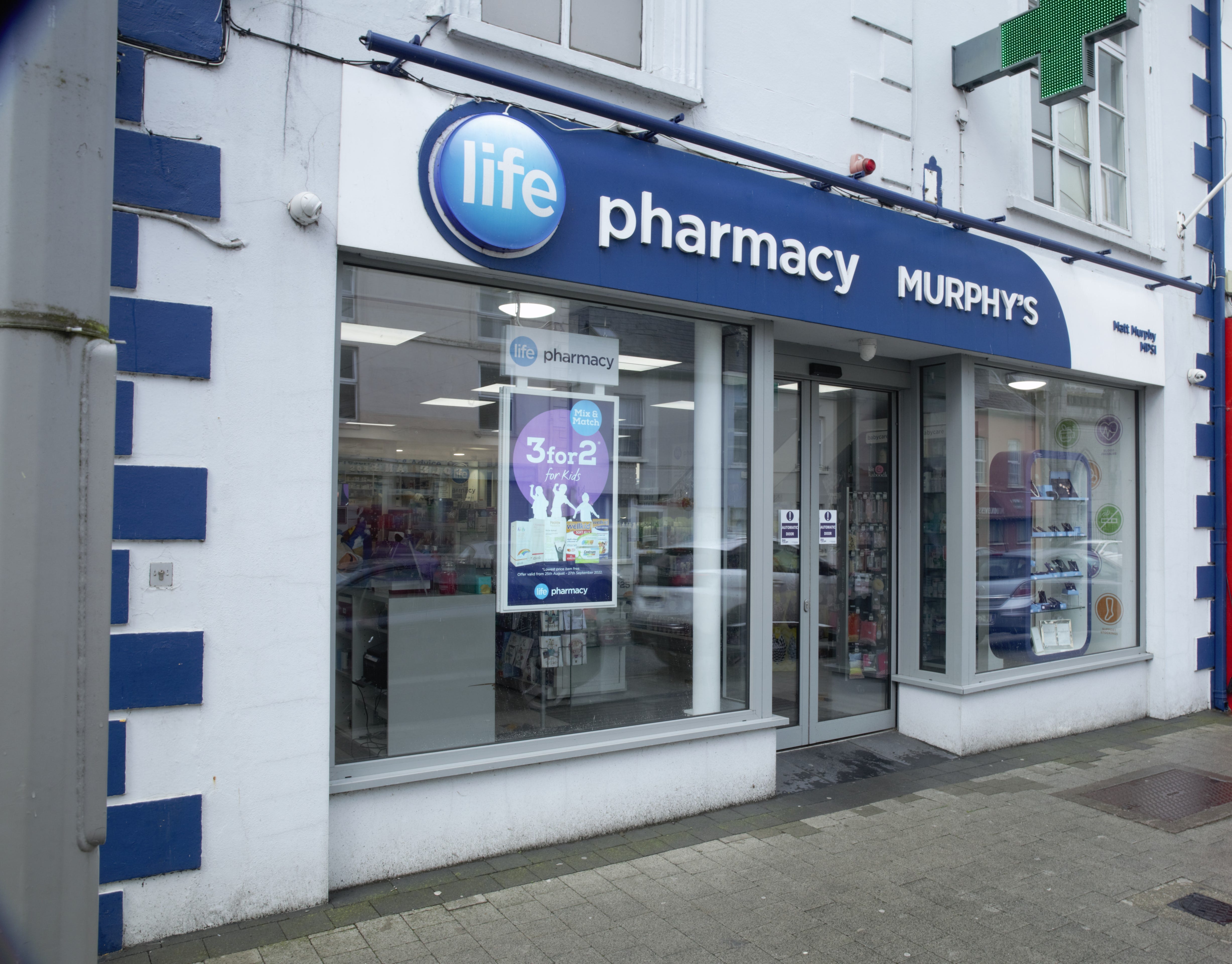 Opening Hours
Monday
09:30 AM - 01:00 PM - 02:00 PM - 06:00 PM
Tuesday
09:30 AM - 01:00 PM - 02:00 PM - 06:00 PM
Wednesday
09:30 AM - 01:00 PM - 02:00 PM - 06:00 PM
Thursday
09:30 AM - 01:00 PM - 02:00 PM - 06:00 PM
Friday
09:30 AM - 01:00 PM - 02:00 PM - 06:00 PM
Saturday
09:30 AM - 01:00 PM - 02:00 PM - 06:00 PM
Our Available Services
About Us
Murphy's Pharmacy has been at the heart of the Buttevant community for many years. Owner Matt Murphy bought the Pharmacy from previous owner Eileen Quirke in 2000. The number of staff has since grown to seven while the pharmacy continues to welcome more new customers each year.

The Supervising Pharmacist and manager of the pharmacy is Margaret Egan. Margaret lives locally, has been a practising pharmacist for 22 years, and is originally from the neighbouring village of Liscarroll. She is joined by Eimear Murphy, daughter of Matt, who is also a pharmacist.

To improve and extend the care facilities, the community pharmacy has now become part of the Life Pharmacy Group. Life is a 100% Irish owned network of over 70 community pharmacies located across the country, that have been caring for families for generations.

Being part of Life means Murphy's Pharmacy can provide improved services to patients and customers along with excellent customer service every time. The new name isn't the only thing you'll notice as the store also has a fresh new look with a brighter, cleaner layout to help you find exactly what you're looking for.

Murphy's Pharmacy are proud to have served the people of Buttevant and its surroundings for many years. We would like to thank you for your custom and we look forward to continuing to serve you as Life Pharmacy Buttevant into the future.